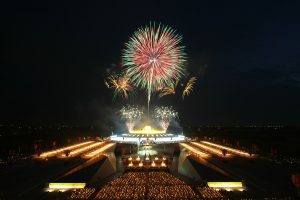 Children love to give gifts, especially to the most important adults in their lives – like their parents. Support the relationship your child has with his or her other parent by assisting your child in celebrating special days, such as the other parent's birthday or a special holiday.
Be an eParent®! Set a budget and then work with your child to order an online gift and send it to the other parent from your child.
Although coughing up the money to buy a gift for your co-parent may be an unpleasant task, helping your child give a gift to his or her other parent isn't actually about the present. By encouraging your child to give gifts, you are teaching your child how to think about other people ("I know you like action figures but what things does Mom really like?"). In the long run, the practice of thinking positively about parents or siblings in order to plan thoughtful gifts can make a child more aware of other people's good traits and the interests they may share.
Consider using a tech tool like Amazon Wish List to help keep track of gift ideas for birthdays, holidays and other special occasions.  Read this article for six more tech tools used by parents.
Learn more about the University of Wisconsin – Madison/Extension Human Development & Relationships Institute online or on Facebook.