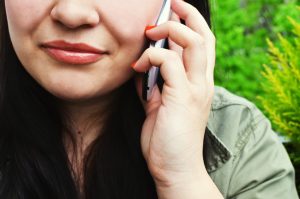 Your heart might cry, "I wish you were here," when your child visits their other parent (or you might do a happy-dance at the idea of some child-free time). Your child, however, probably bounces back and forth between wishing for one parent while with the other because both parents mean the world to a child. By helping your child and their other parent stay in touch, you can show your respect for the relationship they have with each other.
Be an eParent®! Help your child stay in touch with his or her other parent even when distances are too far for a face-to-face meeting. Set up a video call for your child and his or her long distance or absent parent. (You can do this even when the other parent lives close by!)
Planning a regular video chat for your child and your co-parent can help keep their relationship strong. You are also showing your child and your co-parent that you value their relationship. Hopefully your co-parent also shows this respect for your relationship with your child. Think about writing video calls into your parenting plan so that even if you and your co-parent are struggling with communication, your child does not suffer.
This University of Minnesota Extension article offers additional strategies for staying connected to your child.
Learn more about the University of Wisconsin – Madison/Extension Human Development & Relationships Institute online or on Facebook.