The purposes of Floodplain Zoning include:
State Highway 82, looking east, at downtown La Farge, June 8, 2008. Photo: Village of La Farge.

To protect people and property. Implementing floodplain regulations reduces vulnerability to future flood risk. If we know low lying land will flood from time to time, we should make reasonable decisions to help protect our families, homes and businesses. We also want to avoid unnecessary risk to our emergency responders. [insert photo of flooded homes in Wisconsin or emergency responders rescuing people in a flood.

To save tax dollars. Every time communities experience flood disasters local budgets are impacted. If we build smart, we'll have fewer problems the next time the water rises. Remember, Federal disaster assistance is not available for all floods. Even when the President declares a disaster, communities still must pay a portion of repair and clean-up costs, temporary housing assistance, and evacuation expenses.
More than half of Wisconsin's declared disasters involved flooding. Winter storms and tornadoes account for the rest.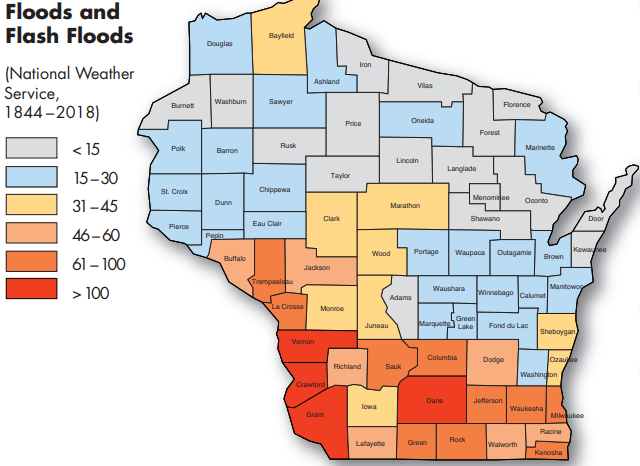 Zoning boards may only grant a variance to a floodplain ordinance if the applicant provides evidence that they meet all of the standards in this Variance Floodplain Decision Form.