By Amy Korth, MS, RD, UW-Extension State Specialist & Melinda Stuart, MS, RD, Waukesha County Family Living Educator
Preschoolers are growing and changing at a fast pace. Starting healthy eating habits, such as eating breakfast, is important to maintain their growth and activity levels.  How can parents and caregivers encourage preschool children to eat a healthy breakfast?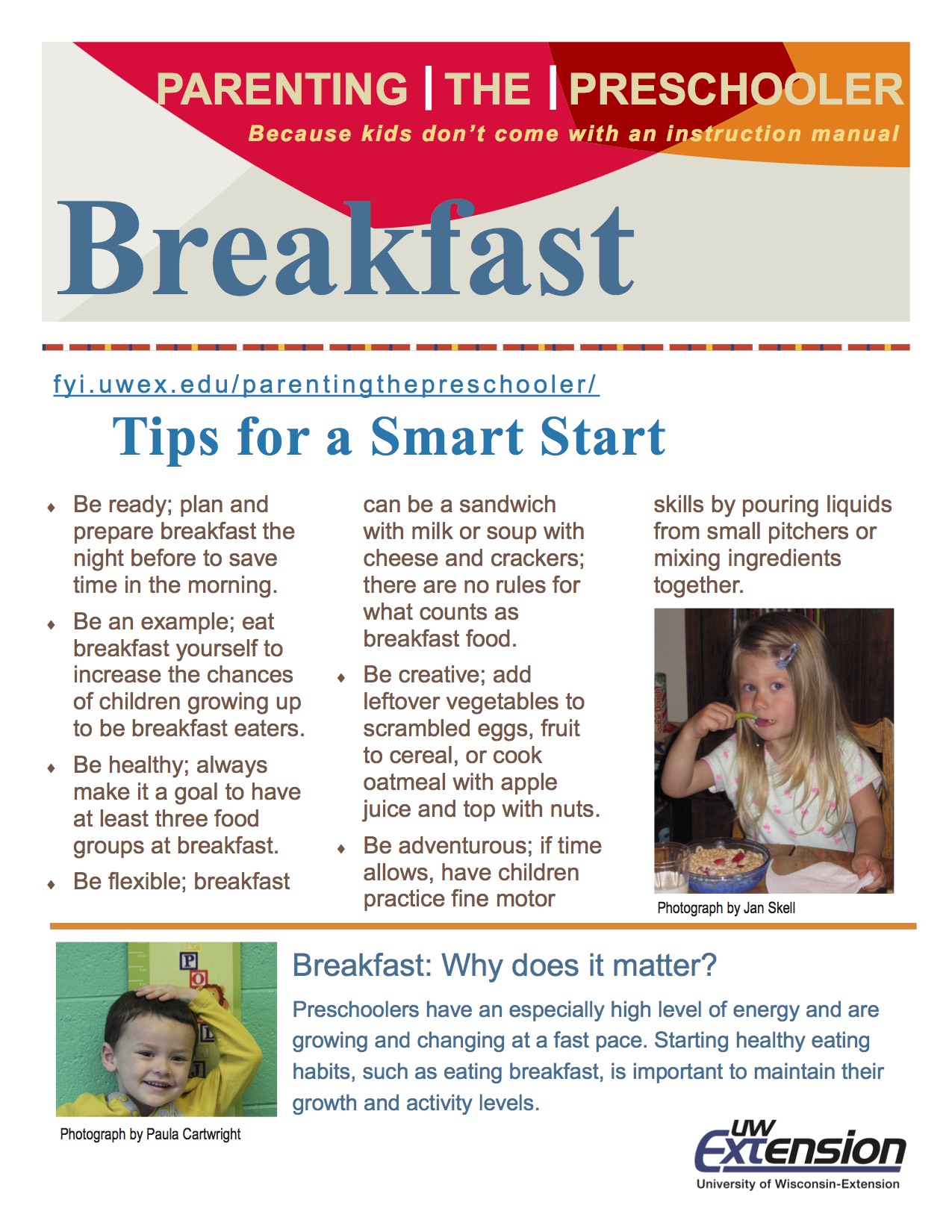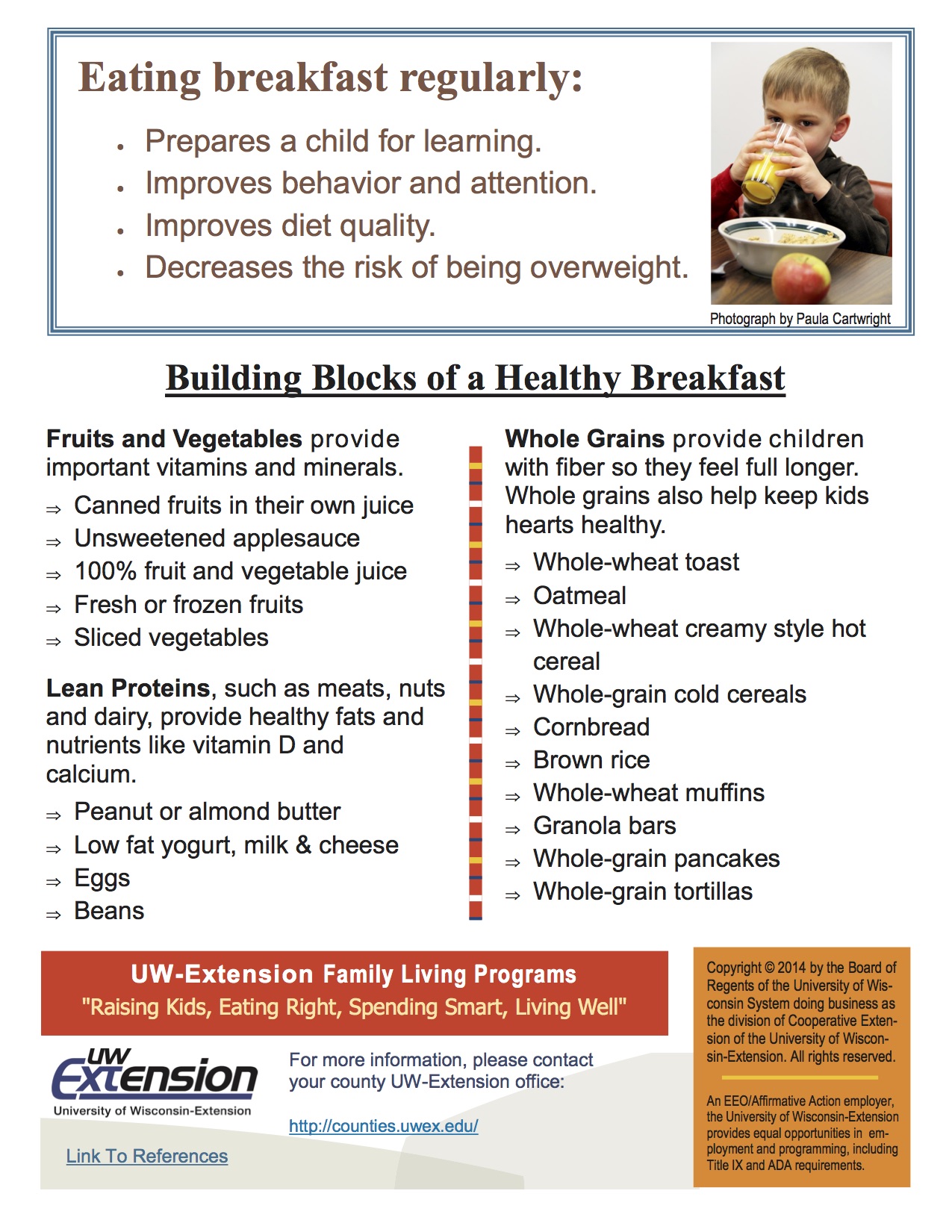 Read the fact sheet:
References:
Cunnane, SC. Childhood origins of lifestyle-related risk factors for coronary heart disease in adulthood. Nutr Health 1993;9(2): 107-15.
 Pearson N, Biddle SJ, Gorely T. Family correlates of breakfast consumption among children and adolecents. A systematic review. Appetite 2009;52: 1-7.
ESPGHAN Committee on Nutrition. Role of dietary factors and food habits in the development of childhood obesity: a commentary by the ESPGHAN committee on nutrition. JPGN 2011;52: 662-669.
Action for Healthy Kids Report. The Learning Connection: What you need to know to ensure your kids are healthy and ready to learn. 2013.
Veldhuis L et al. Behavioral risk factors for overweight in early childhood; the 'Be active, eat right' study. IJBNPA 2012;9:74.
Kleinman RE et al. Diet, breakfast, and academic performance in children. Annals of Nutrition and Metabolism 2002;46, 1(Suppl): 24-30.
Bhattacharya J, Currie J, Haider S. Breakfast of Champions? The school breakfast program and the nutrition of children and families. JHR 2006;41: 445-466.
Liu J, Hwang W, Dickerman B, Compher C. Regular breakfast consumption is associated with increased IQ in kindergarten children. Early Human Development 2013;89: 257-262.
Snow CE, Beals, DE. Mealtime talk that supports literacy Development. New Dir Child Adolesc Dev 2006; 111: 51-66.
Murphy J. The relationship of school breakfast to psychosocial and academic functioning: cross sectional and longitudinal observations in and inner-city school sample. Arch Pediatr Adolesc Med 1998; 152: 899-907.