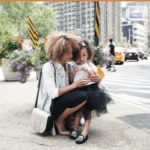 By Anne Clarkson, Family Living Specialist
What frightens children? In most cases they are scared by the tension and uncertainty they observe as their own parents and caregivers watch the news. Children look to the adults around them for cues on how to respond. Read the Responding to Scary Events fact sheet for tips on how you can check your emotional response to prevent stress in the children around you.
References:
Garcia, A. S., Durden, T. R., & Kok, C. M. (2015). How to Help Preschoolers Manage Their Emotions after a Disaster.  Retrieved from http://extensionpublications.unl.edu/assets/pdf/g2261.pdf
PBS. (2005). Helping Children with Scary News. Retrieved from http://pbskids.org/rogers//parentsteachers/special/scarynews-thoughts.html
Riley, D. (2010). Responding to Scary Events: Helping Children Learn Through Our Own Actions. University of Wisconsin – Extension.