Community Asset Interviews
From May to September 2019, face to face interviews were conducted with 45 organizations.  The purpose was to define and describe youth success and Rock County's effort to support this success through community and individual investment in the form of youth/family services and programming.  Special interest was paid to the adult/organizational perception of Positive Youth Development (PYD), specifically Youth-Adult Partnership (Y-AP)
Positive Youth Development Community Asset Mapping Rock County 2019
Positive Youth Development Community Asset Mapping Rock County Data Report 2019
Youth Focus Groups
From December 2019 to March 2020, seven youth focus groups were conducted in conjunction with community programs who served as hosts, facilitators and promoters.  The purpose of the focus groups was to provide an outlet for youth perspective in regards to the initial community asset mapping evaluation around youth success, engagement and voice in Rock County.  The focus groups were also conducted in order to model youth involvement in the analysis of Positive Youth Development, specifically Youth-Adult Partnership.  
Positive Youth Development Youth Focus Group Rock County Data Report 2019-20
Positive Youth Development Youth Focus Groups Rock County 2019-20
Current Division of Extension Positive Youth Development Focus Areas: 
Positive Youth Development may be developed in any content area as well as various aspects of a program such as content, environment and relationships.  The following tables represent current priority areas in Rock County.  
Key:  1-not important      2-somewhat important      3-very important
| | |
| --- | --- |
| Program Content | Average (1-3) |
| Equity, Culture and Diversity | 2.64 |
| Social and emotional learning | 2.98 |
| Community Engagement and leadership | 2.47 |
| Healthy living | 2.65 |
| Economic pathways | 2.097 |
| STEM | 2.25 |
In Rock County, Community Youth Development focuses on youth leadership within community organizations, youth programs and services with youth audiences.  Community Youth Development helps youth make connections with adults and share ideas that create and modify youth programs, for example designing a mentorship program, collaborating on the creation of new spaces like youth centers or new messages like community health or next steps after high school for their peers.  Youth develop practical skills today while building relationships that help the community tomorrow.
Moreover, Division of Extension programming is committed to key practices developed by the Engaging Young People to Sustain Communities.  These include empowering more diverse community leadership, increasing social capital, and strengthening engagement through building the seven Community Capitals: natural, human, social, political, cultural, financial and built capital.  Rock County has many community assets, one of which is a variety of expertise and programming.  The opportunities for CYD work is not one of potential but instead one of access to both supportive adult relationships, learning resources and traditionally adult dominated spaces.  
Shareable Introductory Flyer
Rock County Programming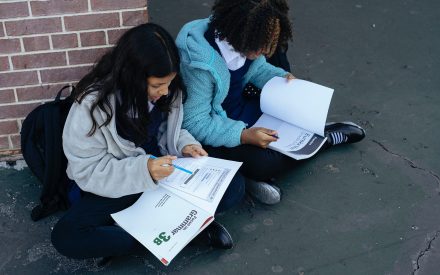 What do parents say? Because of Juntos…
"We plan to have better communication with our son, better communication with his teachers, and to check his homework."
 "Because of my participation in the Juntos program, I feel better able to ask for help for my child."
"I feel better able to find information to help my child get to college."

What do students say? Because of Juntos…
"I talk to my parents about my grades and important work."
"I am setting goals." 
" I try to spend more time with my family and let them know more about me."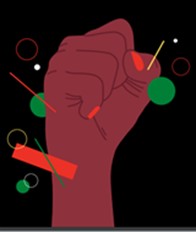 NIA: Purpose and Pathways to the Future
A new program funded by the U.S. Department of Agriculture gives youth in three Wisconsin counties the chance to work with the University of Wisconsin-Madison Division of Extension to explore post-high school educational and work opportunities. The USDA's Children, Youth, and Families at Risk (CYFAR) program awarded $640,000 to the UW-Madison Division of Extension and North Carolina Agricultural &Technical University to launch the program Nia: Pathways and Purpose for the Future. The program will focus on serving youth in Waukesha, Rock, and Kenosha Counties – three urban and suburban counties where Black, indigenous, and youth of color often experience disparities in transitioning from high school to success in college, careers, and the adult world. Nia will also serve youth in limited-income rural communities in North Carolina. 
"In youth development, there is a lack of culturally relevant, evidence-based programs that give youth who are Black, Indigenous, and People of Color (BIPOC) the chance to explore their post-high school pathways while developing their cultural identities," said Joe Maldonado, Extension's Community Youth Development Program Manager. "They often aren't exposed to all the options that are available to them, including trades and professional programs." 
Rock County partners include the School District of Janesville, School District of Beloit and the Help Yourself Program at Beloit College.