Equity and Social Justice
YWCA Rock County Racial Justice Conference, a community leader in advocating for diversity, equity and inclusion. Specific opportunities include attending the conference, collaborating with the marketing subcommittee.
Allies of Native Nations, a community organization working to elevate the voices and experiences of First Nations. Specific opportunities include creating and maintaining social media communication.
Diversity Action Team, a community organization that provides educational opportunities in Rock County. Monthly programs are for teens and adults. Registration is available at our events https://www.facebook.com/uwextrock. Specific opportunities include participating on the program committee and/or presenting on the monthly program that features youth. Here is a link to resources from our 2022 youth led program.
Silence Speaks-Youth Feedback https://padlet.com/efconway/vlac00i0v3400hak
Silence Speaks-Adult Feedback https://padlet.com/efconway/4ofmjvbz1fvu6g5e

Community Health
Many initiatives exist in Rock County that are looking to increase youth leadership and youth voice to increase the benefit of community solutions. Some opportunities for participation are:
Sexual Violence and Prevention (Community Coalition led by JM4C)
Mental Health (Community Health Priority determined by Health Equity Alliance of Rock County)
Nutrition-Collaboration with our FoodWIse program and the School District of Beloit's Unaccompanied Youth Graduation Coach
Education
It is important for youth to work in partnership with adults to create educational opportunities and programs in our community. Currently, Rock County is developing two examples of this partnership.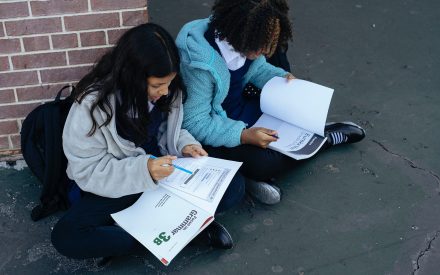 Juntos means "Together" Juntos unites the community to provide Latino/a students (8-12th grade) and their parents with knowledge, skills, and resources to achieve high school graduation. The Juntos program brings together cohorts of 8th-grade youth and their families to support each other and prepare together for higher education.
Sign up to receive our statewide newsletter!
What do parents say? Because of Juntos. . .
"We plan to have better communication with our son, better communication with his teachers, and to check his homework."
"Because of my participation in the Juntos program, I feel better able to ask for help for my child."
"I feel better able to find information to help my child get to college."
What do students say? Because of Juntos. . .
"I talk to my parents about my grades and important work."
"I am setting goals."
" I try to spend more time with my family and let them know more about me."
Professional Resources
Wisconsin's Education Data Dashboard
Look under "ESSA" in the top menu, this will open another menu where you can choose "Post Graduation Data". This allows you to search by district.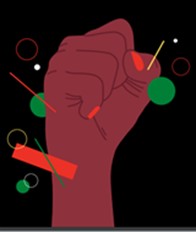 NIA: Purpose and Pathways to the Future
A new program funded by the U.S. Department of Agriculture gives youth in three Wisconsin counties the chance to work with the University of Wisconsin-Madison Division of Extension to explore post-high school educational and work opportunities. The USDA's Children, Youth, and Families at Risk (CYFAR) program awarded $640,000 to the UW-Madison Division of Extension and North Carolina Agricultural &Technical University to launch the program Nia: Pathways and Purpose for the Future. The program will focus on serving youth in Waukesha, Rock, and Kenosha Counties – three urban and suburban counties where Black, indigenous, and youth of color often experience disparities in transitioning from high school to success in college, careers, and the adult world. Nia will also serve youth in limited-income rural communities in North Carolina.
"In youth development, there is a lack of culturally relevant, evidence-based programs that give youth who are Black, Indigenous, and People of Color (BIPOC) the chance to explore their post-high school pathways while developing their cultural identities," said Joe Maldonado, Extension's Community Youth Development Program Manager. "They often aren't exposed to all the options that are available to them, including trades and professional programs."
Rock County partners include the School District of Janesville, School District of Beloit and the Help Yourself Program at Beloit College.
Resources
What does Nia mean? Nia is one of seven Kwanzaa principles. Kwanzaa is a week-long holiday held annually from December 26 to January 1. Kwanzaa is not a religious holiday. It celebrates family, culture, community, and the harvest. Nia means purpose Example Activity
Historically Black Colleges and Universities Explore Historically Black Colleges and Universities (HBCUs) in this clip from MAKING BLACK AMERICA. Since 1837, more than 100 HBCUs have been founded in the United States, most of them in the half century following the Civil War. HBCUs have served as preeminent institutions for educating and supporting Black Americans.
Common Black College App Since the founding of the Common Black College Application (CBCA) in September of 1998, the company has helped to break the cycle of poverty in the lives of hundreds of thousands of students from around the world. To date, over 250,000 students have completed the CBCA. Approximately 97% of those have been accepted to at least one CBCA Member Institution, and over 33% have received a scholarship that ranges from tens of thousands to millions of dollars. In addition, the CBCA serves as an irreplaceable resource to Historically Black Colleges and Universities by aiding them in the achievement of their enrollment objectives.