Don't forget that as the school year begins, many other organizations offer increased learning opportunities too. They can be great for project learning opportunities. Below are a couple examples:
Hedberg Public Library
Kids ages 9-12 will learn to make easy, no-cook recipes. Come to one or both! Registration is required. 
Monday, September 12: https://bit.ly/3Tsk7ab             Monday, September 19: https://bit.ly/3pSyzKV
Eager Free Public Library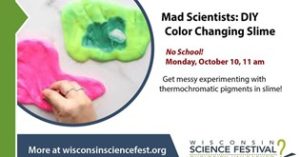 Embroidery 101 with Nori, Sept. 23 3:30 p.m.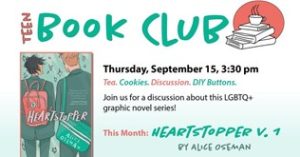 Milton Public Library
Starting in September, the library is launching a brand new, monthly club called Creative Pod. This club, which will meet the 2nd Tuesday of each month at 5:00, is for teens to be able to create, collaborate, and celebrate using their medium of choice. We're talking drawing, painting, writing, photography, and more! Club meetings will be used to work individually or on collaborative projects to mix various mediums.
In May, we'll have a Creative Pod Showcase to highlight various works created by club members.
Each month will have an optional craft project as well!  The first meeting is on Tuesday, September 13, at 5:00 in The SPARK.  Any questions? Email Ashlee at kunkel.ashlee@als.lib.wi.us.
And check our many more amazing opportunities on The SPARK website tab.