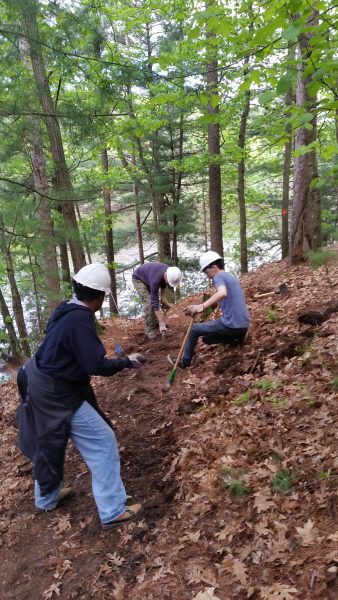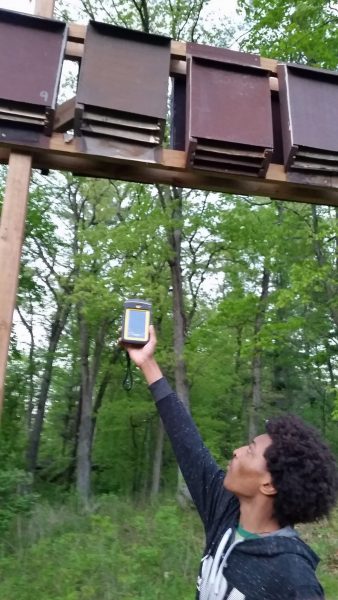 Upham Woods was fortunate to be the recipient of service learning hours from a group of 12 students from Escuela Verde. These students traveled from their school in Milwaukee to donate their time and energy to some important projects happening at Upham Woods.
They helped to build and develop the trail that leads to our South Beach, a relatively new hiking trail at Upham Woods. Trail development included clearing brush and leveling out certain areas to make it more navigable for young students and campers while hiking and exploring.  Escuela Verde volunteers also helped with another larger project that was on-going at Upham Woods during this time: swapping out all of the bunk beds in the cabins and dorm to be replaced with better beds and mattresses.
Another important way these students gave back was to collect data for one of our citizen science programs, bat monitoring.  Using special equipment that monitors and collects information during a night hike, maps were generated showing the location of all the different species of bats that were detected on that particular evening.  This tells us a great deal about the bat population in the Wisconsin River area.
Escuela Verde is a project-based charter school in Milwaukee, WI; its students regularly visit Upham Woods to participate in experiential education programming.