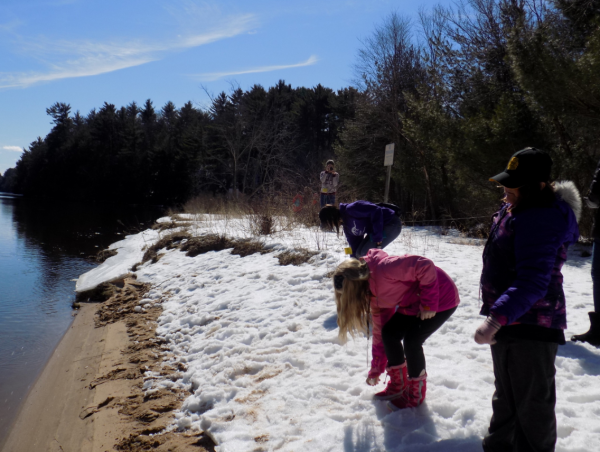 Every spring, Upham Woods is home to the state 4-H ART BEAT! program, which offers children in grades 3-5 the opportunity to be introduced to the world of creative arts.  Children participating in the program have the opportunity to try their hand at music making, theater, drawing and painting, and even art styles from around the world.  The program is immensely popular year to year, bringing in children and campers from around the State of Wisconsin
The 2019 ART BEAT! Program at Upham Woods was the biggest one yet, with a total attendance of over 150 people.  2019 was also the first year that the program took place as a two-night trip, from March 15-17th.  With the first round of warm spring weather just arriving, everyone had the opportunity to not only make their own art, but also enjoy the natural beauty of Upham Woods' scenic river shoreline.  Between hands-on art projects, relaxing hikes on the shore, and whole camp fun and games, it was a weekend to remember.
ART BEAT! is one of several all State 4-H programs hosted at Upham Woods throughout the year, each with its own unique program offerings.  Upham Woods is always thrilled to host such a diverse array of programs and audiences, and already looking forward to ART BEAT! 2020.