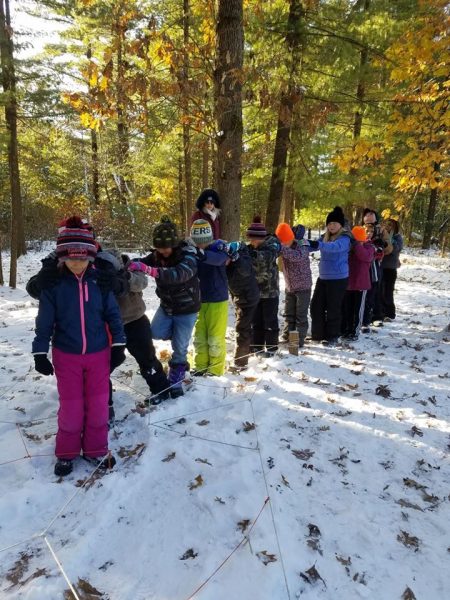 Winter's here and it is here to stay! As the peaceful snow floats down covering the world in a beautiful white coat, many might think of cozying up to a warm fire and enjoying a cup of hot cocoa and letting the day pass by with peaceful reverence.
We at Upham Woods like that idea as well, but as nice as that sounds, it's easy to get a little stir crazy being stuck inside all day. Luckily we have a ton of fun outdoor winter activities to fill our time and get us out playing in the snow!
We've got broomball to fill all your ball game needs. Playing like hockey, this game gets us moving and grooving as you try to guide a basketball into a net using only a broom!
Not the competing type? Snowshoe with us across our many trails, walking along the river's shore or moving among the solemn pines in this peaceful yet fun way of hiking. We can move a little faster on our cross country skis too! Cross country skiing has become a popular sport, and adds some fun hills and speed into the mix of things. We have the trails and the skis, we just need you. If you don't know how, we can help with that too!
There's nothing better than spending some time in the cold and snow before moving inside to the warmth and comfort of a wood fire, and we've got that too. Bring some cocoa, bring your game face and your camera, and get ready to tire yourself out with some exciting winter sports before moving inside to relax in the warmth and comfort of the lodge or cabins.