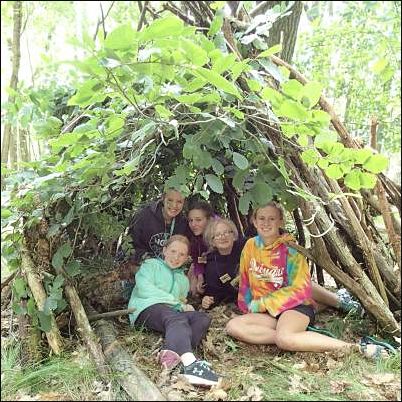 From Erik Rosholt, Wisconsin Dells High School Teacher & Upham Woods Staff Member:
The educational opportunities at Upham Woods are not only unique, but highly effective. Hands-on learning outdoors not only engages children's interests, it engages a wider spectrum of intelligences as well. This means that more children will find themselves interested in the outdoor learning experience. This interest makes the content more relevant, which results in increased school performance. In addition to being just plain fun, outdoor education is also beneficial to the children's development and health. Finally, outdoor learning helps children develop a "sense of place," through which children can make connections to the natural and human communities in which they reside. With this sense of place, children can grow to become the next caretakers of these communities.
As a teacher, I can appreciate the increased student engagement that an outdoor classroom provides; nothing is more satisfying than seeing students actively interested in what is being taught! There is an energy for learning outdoors that we just do not see in the regular classroom. As a student, I experienced these effects for myself when I first arrived at Upham Woods over two decades ago. I may not have been able to adequately identify the exact source of my increased engagement at that time, but I still carry many happy memories with me from the time I spent here as a child. That is probably the most important aspect of outdoor learning, it can develop positive memories of both school and the outdoors. Those affirmative experiences can color our views of both for many years to come.