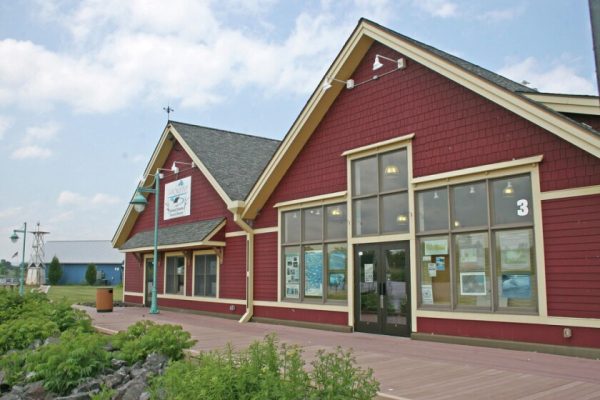 Upham Woods along with the Office of Access Inclusion and Compliance, the Community Development Institute, the Lake Superior National Estuarine Research Reserve (LSNERR), and many others recently received a grant supporting efforts to address the concern that many individuals with disabilities or other health concerns experience barriers to accessing outdoor spaces and programming. These barriers take multiple forms including the physical inaccessibility of many outdoor spaces and the lack of inclusive programming practices.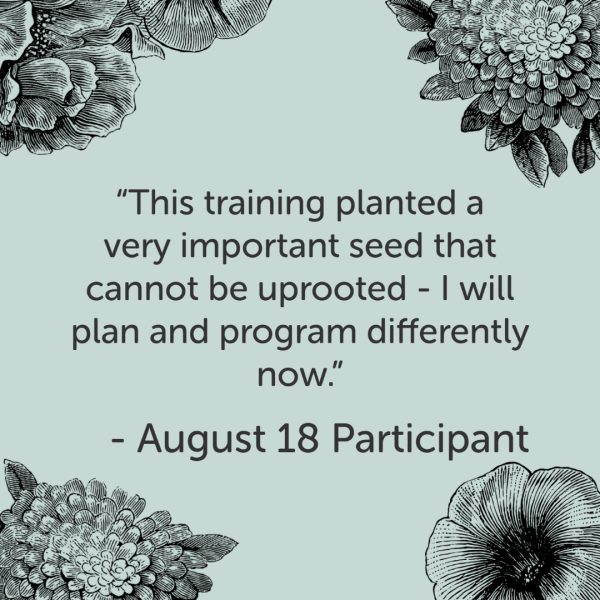 The first events supported by this grant included professional development for community members, volunteers, and staff in the Duluth/Superior area. On Thursday, August 18, Upham Woods Program Coordinator, Rachael Lewandowski-Sarette, and ADA Access Consultant, Heather Stelljes, traveled to the Lake Superior National Estuarine Research Reserve to lead a training on Accessibility in the Outdoors. They were joined by amazing panelists who shared their experiences in the outdoors during the facilitated panel. These panelists included:
Mark Zmudy, University of Minnesota-Duluth Faculty
Mike Leurke, Avid Birder, and Minnesota Birdability Captain
Eric Larson, Community Recreation Provider from Courage Kenny Rehabilitation Institute
After the panel, participants listened to a short presentation on Universal Design before engaging in discussions about how they can apply this new knowledge in their own work. Huge Thanks to Luciana Ranelli, Emily Jones, and the entire LSNERR team for hosting the training.
Would you like to get involved in these events? Join us as either a participant or volunteer! For more information, check the links below or connect with Rachael, lewandowskis@wisc.edu or 608-890-1137: