Come out to Upham Woods to experience a day full of fun! Sign up for a guided activity or explore the property on your own. We hope to see you here!
Location:
N194 County Rd N
Wisconsin Dells, WI
Date: Saturday April 22, 2023
Time: 10 am- 2:00 pm
Sign-up encouraged, but not required: Sign-up to attend Upham Woods Earth Day!
Earth Day Community Day Schedule:
All-Day Activities
You may stop-in for any of these activities throughout the event.
Bird watching station

What birds can you find at Upham Woods? Stop by our bird-watching station to check out binoculars to use while you explore.

Self-guided Hike

Explore Upham Woods mainland trails and use iNaturalist to record all your new discoveries!

Meet our reptiles

Come meet our painted turtles, box turtles and milk snake!

Pollinator seed planting station

Help us get our pollinator garden started for the year! You also be able to bring some seed starts home to start your own garden.

Research in Action station

Meet researchers from the Midwest Center of Excellence for Vector-Borne Disease who conduct studies at Upham Woods!
Scheduled Programs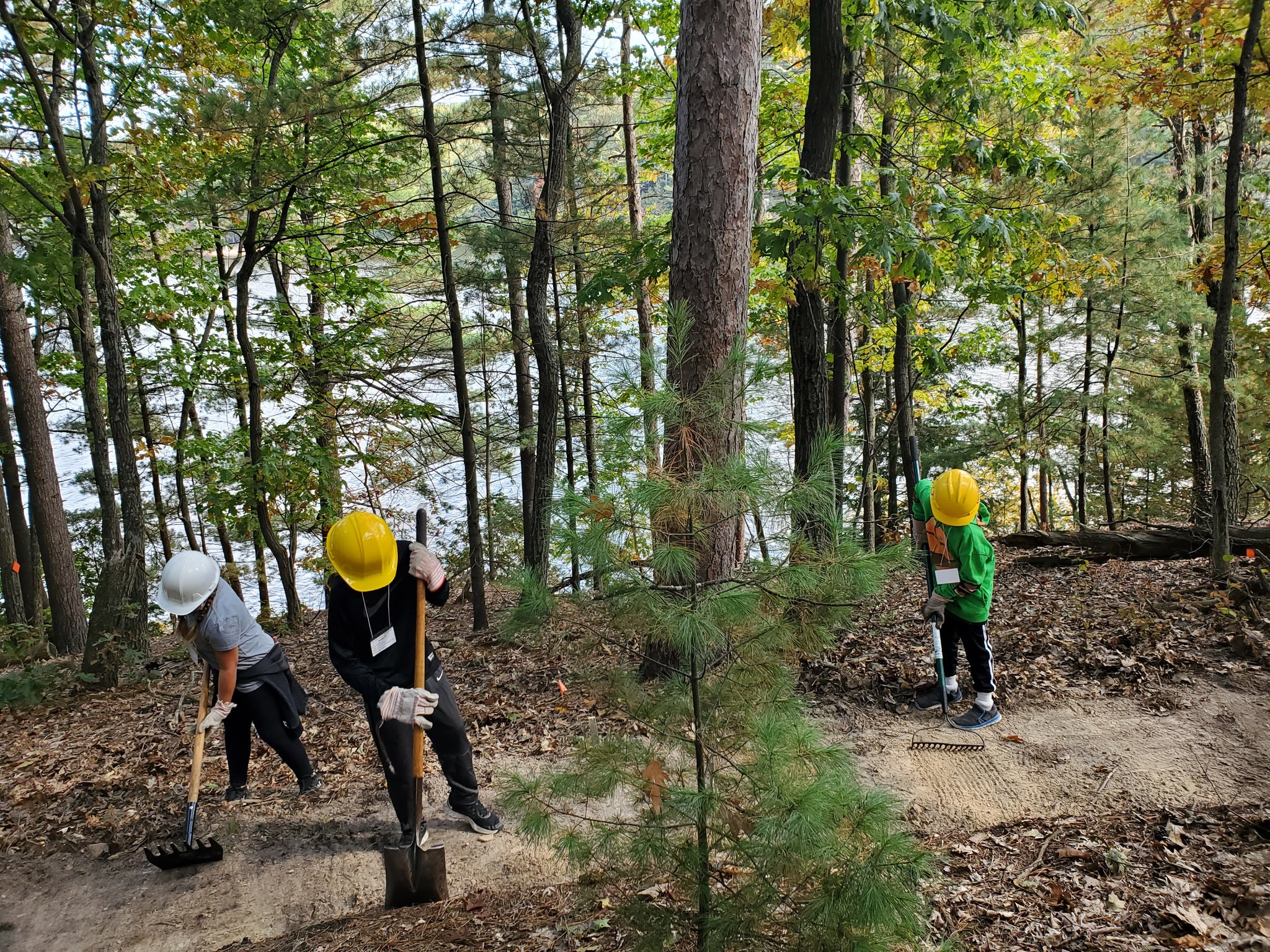 Conservation Projects
Trail building:  10:15- 11:45 am

Help us build new trail toward our South beach!
Note: This activity is strenuous and requires walking about 1/2 and up a staircase. Recommended age 12+.

Trail Clearing: 11:00-12:00

Help us prepare our mainland trails for a summer of hiking!
This activity will be a little bit easier than trail building. Use loppers, rakes and your hands to get trails ready for the summer! Recommended age 8+.
Afternoon Programs
Guided Blackhawk Island Hike:  12:30-2:00 pm

Spend the afternoon exploring Blackhawk Island with one of our naturalists, learning about the local environment and cultural history.


Due to high water levels of the Wisconsin River and high flow rates we have canceled this activity

Children's Story and Craft time: 1:00-1:45 pm

We cant celebrate Earth day without bugs! Ready a picture book with a naturalist and then make your very own bug hotel. Recommended age 2-8 but all are welcome!
If you need an accommodation to attend this event, please contact Johanna Desprez by emailing desprez@wisc.edu or calling 608-254-6461. Johanna can also answer general event questions. Please contact us if you can no longer come so we can remove you from this list.