We are excited to announce that Upham Woods is a collaborator on two Wisconsin Idea Collaboration Grants for 2023-25 and one Wisconsin Innovation Grant! This means that you will see new opportunities coming over the next few months.
The first grant is an exciting collaboration between UW-Madison ecologists, the Division of Extension, Madison School and Community Recreation (MSCR), and the Wisconsin DNR. In the "Learning from the past to secure the future of oak forests in Wisconsin," Upham will develop a curriculum in conjunction with MSCR based on the research of UW-Madison ecologists on safeguarding Wisconsin's iconic oak forests.
The second grant, "Nature's Navigators Camp: Supporting Neurodiverse Learners in Effective STEM Education," is a collaborative effort with the Nelson Institute's Center for Climatic Research to develop and pilot a Science, Technology, Engineering, and Mathematics summer camp experience for Autistic middle and high school youth and other neurodiverse learners. Stay tuned for updates on this camp as we hope to open registration in late April.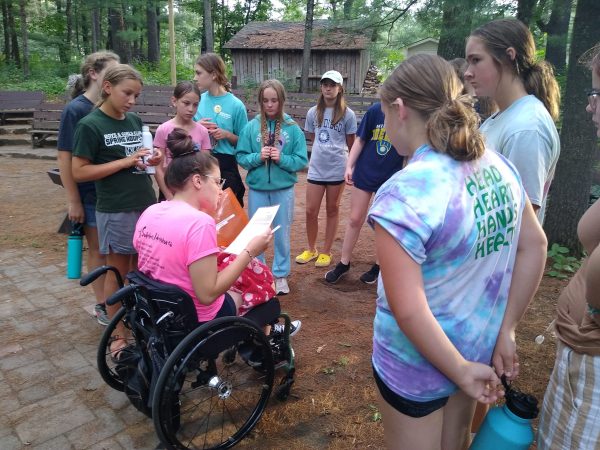 The final grant, "Accessible Camps," is a collaboration with Wisconsin 4-H to help make our camps more accessible to people of all abilities. We will be purchasing some new adaptive equipment, like an adaptive kayak and a beach wheelchair, as well as hiring an accessibility intern this summer to work on developing new resources like a universally-designed youth curriculum and professional development for staff. This equipment + resources will be available for use at Upham Woods and other 4-H camps across the state! If you have an upcoming visit and would like to use some of this equipment, please let us know. Otherwise keep an eye out for upcoming community events to use this equipment at!