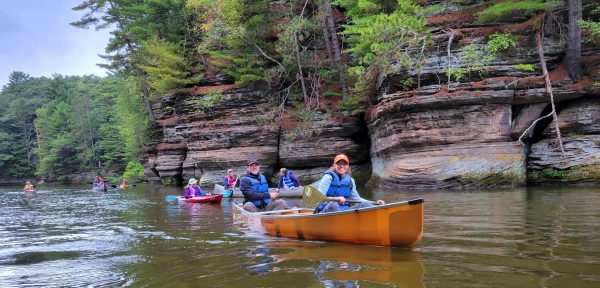 1-2 pm: Adaptive kayak basics (set-up, transfers, disabilities 101)
 2-4 pm: Canoe/Kayak along the Wisconsin River and depending on river conditions, we will practice saving a tipped adaptive kayak. You may bring your own kayak for this part of the training or use the equipment provided by Upham Woods.
*Note:
This training is for members of the UW-Madison Hoofers Outing Club and Stewards of the Dells. If you are not a member of these groups but would like to learn about accessible kayaking, please reach out to Rachael, lewandowskis@wisc.edu, to schedule another event.
Please also reach out to Rachael at lewandowskis@wisc.edu if you need an accommodation to attend this event! An EEO/AA employer, University of Wisconsin-Madison Division of Extension provides equal opportunities in employment and programming, including Title VI, Title IX, the Americans with Disabilities Act (ADA) and Section 504 of the Rehabilitation Act requirements.