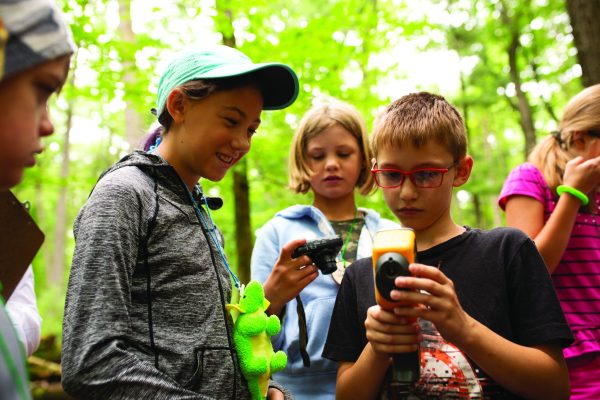 Join Upham Woods and the Nelson Institute this August for Nature's Navigators STEM Camp! Our camp aims to broaden science opportunities for autistic youth by providing a summer camp that supports inquisitiveness in a nonthreatening, nontraditional, and inclusive learning environment. We provide nature-based, hands-on learning opportunities and encourage the pursuit of STEM (science, technology, engineering, and mathematics) degrees and careers.
Open to autistic youth in grades 6–12, Nature's Navigators embraces neurodivergence and the associated unique thinking and learning of autistic youth through flexible teaching strategies.
Attendees will participate in hands-on outdoor and indoor activities, such as learning to fly a drone, steering a remote-controlled TerraRover car, meeting live animals, collecting soil and water samples, and hiking through beautiful landscapes.
Nature's Navigators is funded in part by a Wisconsin Idea Collaboration Grant.
More information, including registration details can be found here: https://ccr.nelson.wisc.edu/natures-navigators-stem-camp/ 
The official flyer is here! Please share it with anyone that you think would be interested.