Overnight trips for youth are officially back!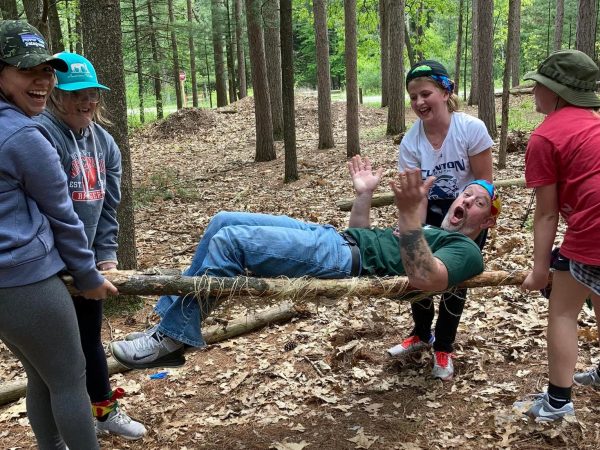 The week of May 23 we hosted our first overnight school trip in over 2 years with a visit from Clinton Middle School. This group brought a lot of energy and over 60 years of traditions with them. They learned survival skills, met a red-tailed hawk, went canoeing, and more! The only people more excited than the students were the teachers who said, "I love seeing everyone come together as a team, especially the adults. It takes a lot to run trips like this, but it is worth it."
After Clinton, we hosted a few more school groups before moving on to summer camp. On the days of June 8th-10th, we hosted the 4-H clubs of Adams, Green Lake, Juneau, Marquette, and Waushara. They were split up into a Base camp, which stayed in the cabins, and an Outpost camp, which stayed in tents. The outpost group loved setting up their tents and cooking their meals over the fire. Basecamp loved canoeing, hiking on Blackhawk Island, and bonding on Peanut Butter Mountain during the day. They also loved the evening activities that were filled with songs and skits, campfires, and exploding watermelons.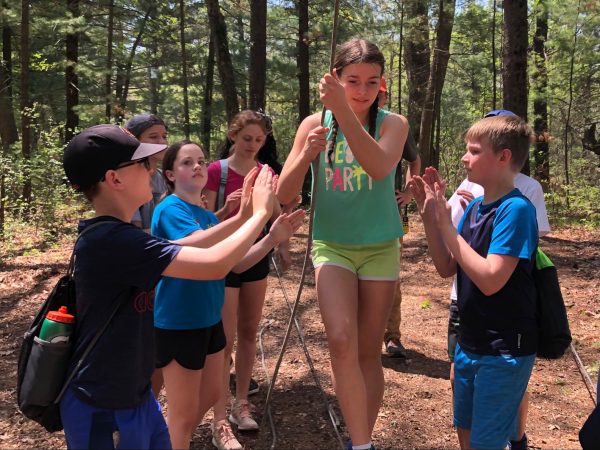 The weather decided to be beautiful the whole time the group was here, which helped everyone enjoy all these programs and activities. We thank the 4-H clubs from Adams, Green Lake, Juneau, Marquette, and Waushara for attending camp with us and making their trip one to remember! We hope you learned a lot and had fun! All in all, this was a delightful first 4-H group of campers and we are excited for a summer filled with many more visitors.