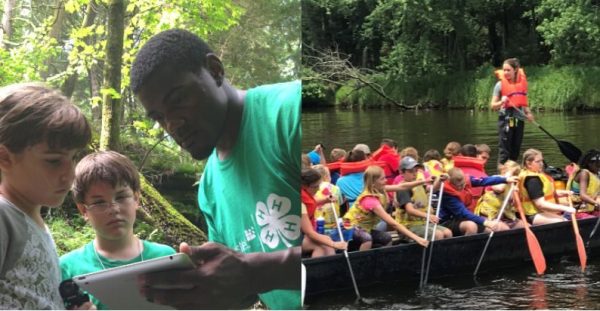 It is that time of year again! Upham Woods will be offering an in-person camp counselor training. This training is $25 and will include a 2-hour online course plus a day at Upham Woods on April 8, 2023, 10 am-7 pm. Paddle to Blackhawk Island, eat pizza, and meet other counselors while learning the necessary skills to be a great counselor.
This training will cover the following required Wisconsin 4H topics:
Youth counselor responsibilities and expectations
Dealing with challenging situations/preventing behavioral problems
Health and safety
Expectations for each role (e.g., chaperone, youth counselor)
General behavior expectations
Youth protection guidelines (as outlined in Extension's Handbook on the Protection of Vulnerable Populations from Abuse and Harassment) including, but not limited to:
Responding to situations of bullying, harassment, abuse, or other prohibited behaviors by a youth or adult
This training does not cover the following topics as they are specific to each individual camp. Upham Woods does cover this during our orientation on the first day of camp, but if you are camping somewhere else, make sure to check with them about these topics.
Camp rules
Review of risk management and emergency response procedures, including severe weather plan and use of/restrictions on use of hazardous materials.
How to register and complete camp counselor training:
Complete our Qualtrics form to reserve your spot. Camp counselor training is limited to the first 20 registrants. Based on demand we may open up other dates: Register here!
After you submit the Qualtrics form we will work on getting you a NetID so you can enroll in our online course. The instructions to complete this step are found here: Canvas enrollment process for L3 (external) learners.
Before you attend the in-person training on April 8, you will need to complete the following:

Either pay online through a link that will be emailed to you, or by bringing a check on the day of the event.
Complete the online course, which should take approximately 2 hours.

Attend the in-person training.
Congrats! You are officially a certified counselor.